Wednesday August 8th, 2018 – approx. 164 km today – approx. 164 km total
Once again, might flight from Toronto to Calgary was hopelessly delayed – this time because of waiting for other passengers with connections. Even after boarding, which already took place two hours later than scheduled, I was sitting in the airplane waiting for taxi and takeoff. Air traffice in North America somehow seems to be a nightmare…
Well, but eventually I arrived in Calgary at around 0:30 local time. Luckily, I was even able to contact my car rental agency and pick up my rental car for the next six weeks. I got a Hyundai Tucson which at the first glance I thought is smaller than I expected. But I still refused the upgrade for 10$ per day to a larger category and – after picking up my luggage – drove away from the aiport to my accomodation for the very first night in the west of Canada.
I slept quite well – even if a little short – that night and spent the next day setting up my vehicle as base for my adventure in the Rocky Mountains, British Columbia and – most likely – the Yukon. I started the day having breakfast at Cora's which I knew of a hint of a British family that I met in my accomodation. There, I got an excellent breakfast.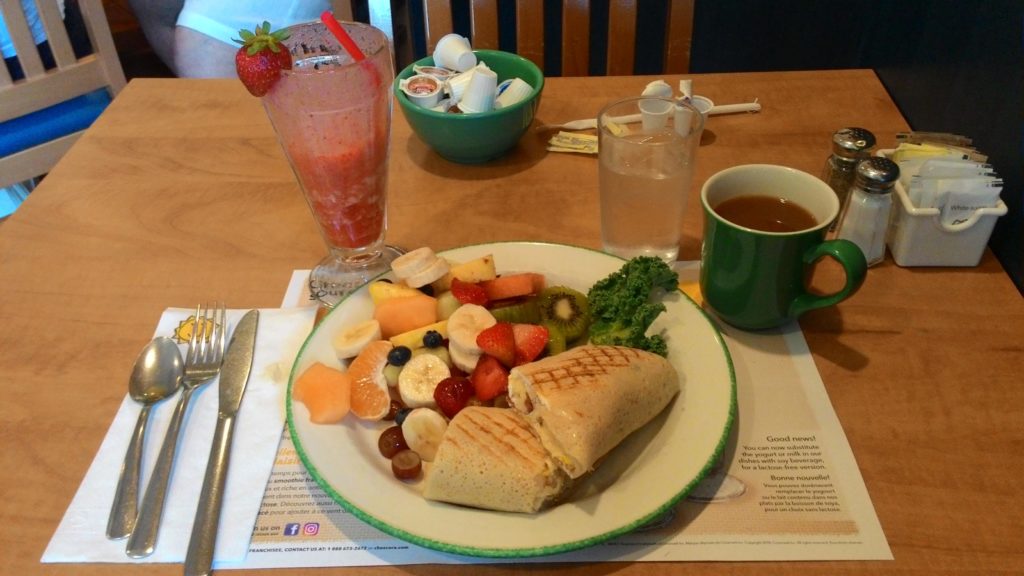 After that, I made my way to Walmart, Atmosphere, and Canadian Tire to buy the missing equipent for my road trip. At Canadian Tire, I even found a small cooler box for a reasonable price – at least for North America. Such things are much more expensive here and there are less offers than with all those ALDI, Lidl, and whatsoever things back there in Europe. However, I was really enthusastic to have found that little guy which will help me even having some fresh stuff to eat and not only canned food.
All the driving between the different store locations, the shopping around and the actual setting up of my vehicle took me almost the entire day. Just in the evening, I finally made it to downtown Calgary and walked a little there. The city itself is pretty but nothing that special. So I decided to drive to the campground at around 7 pm. There I tried to cook some food and figured that my gas stove seems to be broken. I already had problems with it a couple of times when camping with Paola back there in Germany. In the end, I had to prepare sandwiches for dinner. After that little incident, I went to bed – the first time sleeping in my new Home Sweet Home – which actually looks like this: